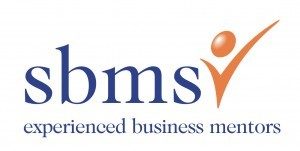 The Small Business Institute Pty Ltd (TSBI) is a wholly owned subsidiary of the Small Business Mentoring Service Inc (SBMS)
SBMS is a not for profit volunteer organisation of retired or semiretired business people who seek to support small businesses in growing their businesse
The role of a Mentor
A Mentor is an experienced advisor that offers an ear to listen and a shoulder on which to lean. They have walked the walk in life and experienced the challenges of running or developing businesses to a high level.
Mentors act as a bounce board for a business to explore opportunities or to reflect on challenges. They do not do the work for you, but guide you through the processes and provide you with the steps needed to achieve your goals. They can assist you in exploring:
Marketing
Finance
Planning
Starting Up
Government Grants
Succession Planning
Governance
Structure
SBMS has over 110 Mentors allowing businesses to choose a Mentor based on a broad range of skills and industries.
Mentoring through SBMS is at a low cost and Mentors will meet you in your place of business at a time that suits you.
For more information or to book a Mentor, go to www.sbms.org.au