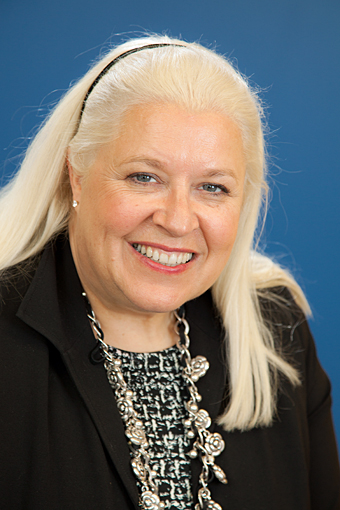 Social Media Marketing to Build Business Muscle
Now in her fourth year as a Mentor, Michelle Michie draws on her experience and knowledge in publishing and entertainment to help business owners master their marketing skills.
As Managing Director of Nicholson Media Group, Michelle worked on creative projects in the Arts and Entertainment sector. She produced flagship publications such as the monthly Australian Tennis Magazine; and Special event programs for the Australian Open Tennis and International (NSW) golf as well as major events like The Royal Melbourne Show.
The company also worked on the 2006 Commonwealth Games publications and their distribution and sales.
Marketing is a key to business success!
Managing the editorial, design, pictorial, and production and distribution elements of these publications, Michelle found that marketing was always key to the company's success.
She believes that marketing for small business doesn't have to be on such a grand scale to generate outstanding results.
Use Social Media Marketing to demonstrate expertise and build a tribe!
"Understanding the power of social media marketing means small businesses can reach a wide market without having to invest a lot of money,"
Michelle explains. "By creating engaging, entertaining content, which demonstrates their particular expertise, small business owners can connect with the market and begin to build a tribe," she continues. "Once they have an engaged tribe, it adds a dollar value to their business."
Michelle has enjoyed acting as Mentor to many women over the past four years – some are young females in start-up businesses others are women launching a new career during the second part of their lives.
"Many business owners start out with a great idea, which they love. A lot of their energy goes into thinking about their product and how it will fulfil a need for their market place. Unfortunately, they don't know how to tell the world that it exists. Social Media marketing can help with this!"
Social Media Marketing gives small business the opportunity to build relationships
Social media has opened up the opportunity for small business to build a relationship with a much wider audience than previously offered in print media alone.
However, Michelle believes that business owners need a guiding hand on how to best use this tool. "Social media marketing is not about sales," she explains. "It's about engaging your audience and building a strong relationship with them.
When they are first starting out, business owners don't know what to post, how to build a following and why it needs to be visual and fun.
They also don't believe they have any particular expertise. As a Mentor, I help them scratch the surface to discover an area of their life where they are the expert. This gives them the muscle to become more entrepreneurial and to create successful marketing strategies."
Download Free PDF – Using Social Media to build business muscle