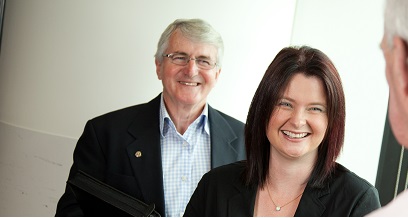 At The Small Business Institute we see Networking as a fundamental part of growing your business and it is for this reason, we will be providing a series of Networking events across the year.
The old adage states that success is based on WHO you know rather than WHAT you know.
Running a small business can be an isolating experience  – it is very easy to get caught up in the day to day activities running business and to ignore the opportunity of making connections and growing your business that business networking provides.
Networking is not just about increasing sales
Networking is not just about growing your sales (although if that occurs it is fantastic) – it is also about making connections that you can use to add value for your customers. Building alliances with people who can help your customers in areas outside the services you provide. This is a way to wow your customers, to do more than expected and build strong relationships!
Networking is also about meeting people from different fields and learning – it is amazing what you can learn just by meeting and talking with other small business owners.
Often by attending networking events you can pick up hints and tips from businesses in unrelated fields that you can use to improve your business – to keep it moving forward.
You will also realise you are not alone and that many other business owners experience the same challenges as you – it is not just me!
A great listener – is a great networker!
Many small business owners can find taking the step to attend a networking function a little daunting.  If this is the case,  it is important recognise those that attend networking functions are looking to meet other business owners and make connections!
To be get the most out of an event, you don't need to be a "smooth operator" – instead be a great listener!
Ask people about their business, be genuinely interested. Ask them about their plans, the greatest challenges they are facing etc. Listen!
This approach takes the stress out of networking and by demonstrating a genuine interest, you will build rapport, connect with people and crucially develop trust.
When we show interest and listen, it is amazing what business opportunities appear!
Think about the "story" you will give to people you meet
When you show genuine interest in others, they are likely to want to know more about you, so it is important to be prepared and have story they will remember.
To make a connection rather than just talking about what you do – talk about:
Why you do what you do
What you love about what you do
The impact you have on your clients
What is different about what you do
Give them a story they will remember, rather than a boring "elevator pitch"!
Join TSBI Today and start networking with other business owners
TSBI run regular networking events to help small business owners connect –  To find out what events are available in your area – register as a Free Associate Member or Full Member today to receive our quarterly Newsletter updates.