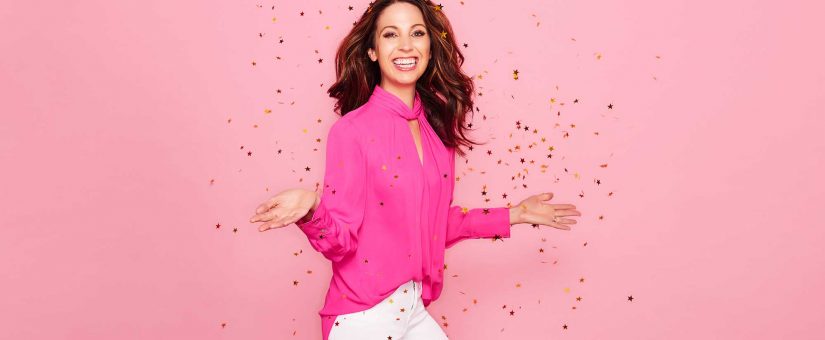 On November 8, 2017
How to make a boring presentation interesting, Irene Falcone, marketing podcast, Nourished Life, SBBM, tim reid
Never miss another episode. Subscribe FREE on iTunes or Android.
Today we're joined by toxin-free product activist and founder of Nourished Life, Irene Falcone, who'll walk us through how starting a simple WordPress blog lead to the creation of a business that in its third year is turning over $20 million.
"It was a shocking thing for a female to throw away $5,000 worth of cosmetics, and to then start blogging about just how bad they were for you. It was such an obvious thing to do for me .. express my opinions about something I felt so passionate about. And that's how the Nourished Life business started! "
– Irene Falcone
Nourished Life
There's loads more tips and insights just like this that will help you build that beautiful business of yours into the empire it deserves to be. Hit the PLAY button or subscribe free to hear the full interview. You'll also find the full interview transcription below.
If you have questions about how to turn a blog into a big business then you'll love this interview:
How did blogging enable Irene to start Nourished Life?
How did the eCommerce store begin?
How has she managed to create such a strong social media following?
How does she convert her social media engagement into sales?
How did she manage to turnover $20 million per year after just 3-years?
How does Iren get clients to stick?
How has Nourished Life got so many 5-star Facebook reviews?
Around three years ago, Irene Falcone started feeling really tired all the time. It got to the point one morning where she couldn't walk up the single flight of stairs to her office. Her legs felt as heavy as two bags of lead. She sat on the steps, took a body lotion out of her bag and started rubbing it into her legs, and for the first time in her life she wondered… what exactly was in this lotion she was putting on my body?? When she got home that night she scooped up all my beauty products and starting looking up all their ingredients. She discovered that she was applying about 500 chemicals a day to my body. She's no chemist, but she knew how to research. And she wanted to know everything about these chemicals. That's when she started blogging. And the rest, as they say, is history!

Here's what caught my attention from my chat with Nourished Life's Irene Falcone:
Well, I guess there's something to be said about listening to your customers! Despite Irene's obsession about listening to and actioning everything they fed back, I do think there's a balance to be struck between listening to them versus listening to your gut.
Make sure your significant other is on board with what you're doing. It makes life a whole lot easier.
Blog. I've said it before and I'll say it again. Start a blog. Get clear on your editorial mission and start a blog. Become an opinion leader. Don't know how to do that then buy my book The Boomerang Effect on my website.
But the marketing gold doesn't stop there, in this episode you'll also discover:
Please support these businesses who make this show possible:
DesignCrowd is the world's #1 custom design marketplace where, with access to 550,000 designers, you'll get the perfect design every time. Get $100 off at DesignCrowd.com/Timbo
And you gotta love it when your business expenses reward you! When you apply for an American Express Business Explorer Credit Card by November 30, and spend $3,000 in the first three months from the Card approval date, you'll receive a bonus one hundred thousand Membership Rewards Points. Search Amex Business to find out how. New American Express Card Members only. Terms and Conditions Apply. I always wanted to do that!
If some thing in this episode of Australia's favourite marketing podcast peaked your interest, then let me know by leaving a comment below.
This post was provided by marketing speaker Tim Reid who is the host of The Small Business Big Marketing Show, Australia's #1 marketing podcast, also heard on Virgin Airlines. Subscribe FREE on iTunes or Android.