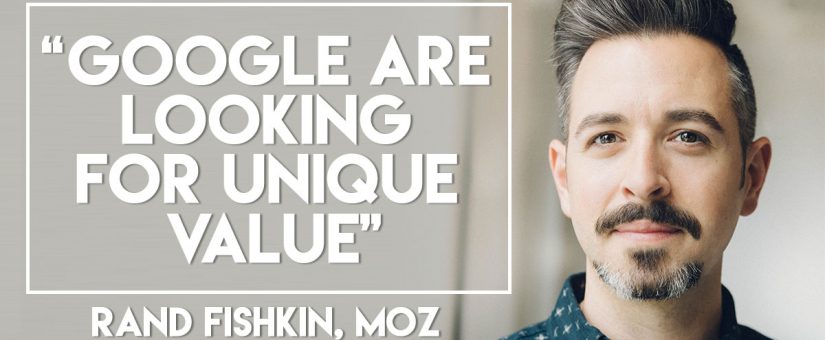 On September 5, 2017
380, how to optimise your podcast show notes, marketing podcast, MOZ, Rand Fishkin, SEO Offpage, SEO Onpage, SEO Tips in 2017
Never miss another episode. Subscribe FREE on iTunes or Android.
Today we're joined by SEO doyon, Rand Fishkin from Moz, who'll walk you step-by-step through how to create and optimise podcast show notes, blog posts and web pages so that they rank well in Google.
"Unique value is something Google is really seeking out. So if you go and look at the results for the top 10 for a keyword that you really care about, and you can identify a hole, a gap, something that no-one else is filling where you can provide the value that no-one else has, that is a great opportunity to get ranking in Google."
Rand Fishkin, Moz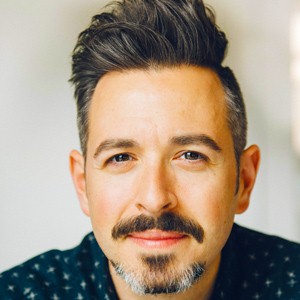 There's loads more tips and insights just like this that can 10X your SEO results. Hit the PLAY button above to hear the full interview.
If you have any of the following questions about how to how to optimise your podcast show notes (or simply want to improve your Google rankings) you'll get the answers in this interview:
How do I rank on page 1 of Google in 2017 and beyond?
How do I create the ultimate show notes for a podcast?
How do I get my blog post to rank well?
How do I identify the best keyword to use?
Do I need to keyword stuff my posts?
What can I do off-page to improve my SEO?
What is metadata and how critical is it to optimising my podcast show notes?
Is it still possible for a small business to rank on page 1 of Google?
What are the key components of SEO in 2017?
BTW, Rand Fishkin (in my humble opinion) is the world's leading expert on SEO. Going by the ludicrous title, Wizard of Moz, he's the founder of the SEO software startup Moz, host of Whiteboard Friday (a must watch) and co-author of a pair of books on SEO.

Here's what caught my attention from chatting with Moz's Rand Fishkin:

Getting on page 1 of Google is not magic and any business can do it – As Rand says, it's an art and a science. Yes, there is some work to be done, yes it does get detailed, and yes it gets a little geeky. But why go to the trouble of creating a website full of helpful content, whether that be podcast show notes, blog posts or whatever, if you don't optimise it for Google. My advice is to understand then outsource this component.
The embedded Tweet – What a great idea. You have to do this retrospectively, once the podcast show notes go live, but that's cool. Here's one I prepared earlier … go on, go ahead and Tweet it … you know you want to 🙂
Links to external resources – When you recommend a great third party service, it builds trust in you as the place to go. Such links are not 'doors out' of your website. Just be sure to have the links open in a new tab.
But the marketing gold doesn't stop there, you'll also:
Discover how to write great mini-stories to help you sell more products
Revisit a grab from a past episode in which Gelato Messina's Declan Lee (Australia's best Gelato maker) explained how he's disrupting a very old industry
Other resources mentioned:
Please support these businesses who make this show possible:
Open Universities Australia – Check out Open Universities' online courses for business owners over at Open.edu.au. Someone's gotta be the smartest in your industry – it may as well be you!
Dale Beaumont's 52 Ways – An amazing free 1-day live event for business owners where you'll discover 52 ways to boost your business profits. 2018 dates announced. Seats are limited. Book now.
If some thing in this episode of Australia's favourite marketing podcast peaked your interest, then let me know. Leave your thoughts below.
This post was provided by marketing speaker Tim Reid who is the host of The Small Business Big Marketing Show, Australia's #1 marketing podcast, also heard on Virgin Airlines. Subscribe FREE on iTunes or Android.