Useful Links for Small Business
SBMS– Small Business Mentoring Service Inc (SBMS)
APRA– superannuation access in cases of hardship – Ph. 1300 131 060
Australian Securities Investment Commission – enforces company and financial services laws – Ph. 1300 300 630
Australian Taxation Office – everything about business tax in Australia – Ph. 13 28 66
Banking & Financial services Ombudsman – for assistance with dispute resolution – Ph. 1300 780 808
Centrelink – support services and payments – Appointment– Ph. 13 10 21, Business– Ph. 13 11 58, Individual/Family – Ph. 13 61 50, Employment– Ph. 13 28 50
Consumer Affairs Vic – Victorian business registrations and consumer rights information – Ph.1300 558 181
Legal Aid – legal advice & support services throughout Australia
Small Business Commissioner – Victoria– promotes fairness in business and assists dispute resolution small businesses may have – Ph. 1800 136 034
Business Assistance Information from Government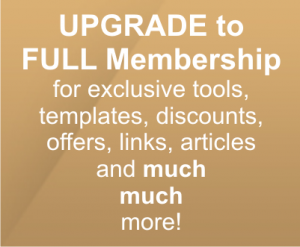 Government Resource for Small Business
Is a comprehensive online resource designed for small businesses to help start, run and grow your business. The information available is extensive and includes the following:
Starting or buying a business
Choose and register your business name
Type of business
Buy an existing business or start a franchise
www.business.vic.gov.au/start
Starting a business – step by step guide
Are you ready to start, how to register a business, tax basics, commercialising a good idea, planning/building permits, franchising and solving disputes.
www.business.vic.gov.au/stepbystep
 Finding the right licences
Use the Registration and Licence Finder to find all the licences you will need.
www.business.vic.gov.au/licences
Managing and growing your business
In this section you'll find a series of small business video interviews, articles and case studies.
www.business.vic.gov.au/tips
 Business and Marketing Plan 
Find and download a range of free Business and Marketing tools including business plans, marketing strategies, financial guides and success stories. Over 80 information sheets and booklets on a variety of small business management subjects are available.
www.business.vic.gov.au/plan
Financial Management
Links to financial planning tools and calculators such as book keeping and cash flow basics, debtor and credit management, profit analysis and calculating your break-even point.
www.business.vic.gov.au/finances
Business Loan Finder
Compare loan options and connect to the lenders.
www.business.vic.gov.au/loanfinder
Employing and managing people
Tools to help with recruiting, staff planning, long service leave, record keeping, fair dismissal and more.
www.business.vic.gov.au/employ
Find an Advisor
Find expert advice for you business. Search the Find an Advisor database to find an accountant, book-keeper, lawyer, marketing consultant and /or mentor for your business.
www.business.vic.gov.au/findanadviser
Solving disputes
Information about solving a dispute, complaint or problem.
www.business.vic.gov.au/disputes
Planning a business website 
A template to make sure you develop a business website that attracts customers and is user-friendly.
www.business.vic.gov.au/plan
FAQs
Frequently asked questions on a range of business topics with a facility to ask your own questions.
www.business.vic.gov.au/faqs
Business Plans and checklists
A library of tools from various sources to assist with business planning and marketing planning. 
www.business.vic.gov.au/toolsandtemplates
SBMS Facebook Page: