Small Business Commissioner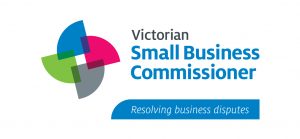 Office of the Victorian Small Business Commissioner
Did you know that the Small Business Commissioner provides a quick, no cost or low cost dispute resolution service for businesses in dispute with other businesses or government? For more information go to the VSBC Website
Small businesses need a competitive and fair business environment to grow, and ways to resolve disputes quickly and cheaply when they arise. That's why in 2003 the Victorian Government established the Office of the Victorian Small Business Commissioner (VSBC). The Victorian Small Business Commissioner is Geoff Browne.
The VSBC provides a quick, effective and low cost dispute resolution service for businesses in dispute with other businesses, or government.  Many disputes referred to the VSBC are resolved at no cost to either party through early engagement by experienced Dispute Management Officers.  If the dispute remains, parties are invited to attend a mediation session, with an independent, neutral mediator.  Since 2003, around 80% of mediations have been settled, avoiding the cost, delay and distraction of litigation.  For further information about mediation, click here. 
For a brief overview of the services available, listen to Victorian Small Business Commissioner Geoff Browne on this video, produced by the Institute of Public Accountants.
A presentation by the Commissioner to law students at Deakin University in June 2013 can also be viewed. Part 1 provides a detailed description of services provided by the VSBC, discusses the mediation process, and outcomes achieved over 10 years. Part 2 discusses disputes and issues under the Retail Leases Act and the Farm Debt Mediation Act.
To read an interview with Geoff Browne on the Business Victoria website, click here or to read an interview in the March/April 2013 edition of ARA Retailer magazine, click here.
For further information, contact us on 13 VSBC (13 8722).
Geoff Browne Biography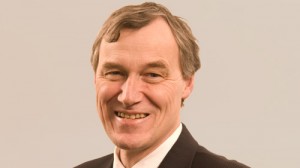 Geoff Browne was appointed as Small Business Commissioner in October 2011. Prior to the appointment, Geoff was Deputy Director at Consumer Affairs Victoria, for six years. He has had senior management experience in both the public and private sectors, working in telecommunications, finance, and e-commerce.  He has also run his own small business.
Geoff has a Masters Degree and First Class Honours Degree in Economics, and a Graduate Diploma in Company Secretarial Practice.