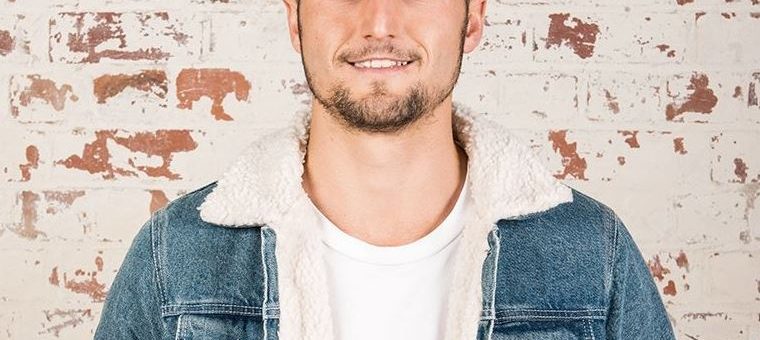 On February 1, 2018
402, marketing podcast, robbie ball, SBBM, tim reid, uncle jacks watches

Today we catch up with 24 year old, serial entrepreneur Robbie Ball who ran two businesses whilst at school. One in which attempted to take on compression clothing giant Skins! He's built and sold a web design business, and is now the founder of Uncle Jacks Watches and boutique sneaker brand Athletikan. He loves the hustle of business, and is working hard at perfecting a launch strategy he calls Hype Marketing which has seen him attract over $100,000 in sales on day one of a product launch. Plus I help a listener attract more clients to his business, and Dave Jenyns shares a simple strategy to create content that will position you as an authority. "I need to control my competitive spirit. It's not going away any time soon, so I just need to control it. If I try to do too many things, I can't be the best I can be. The underlying thing is you need to be passionate about being an entrepreneur, otherwise it's difficult to be the best at something. I try and stay in my land and push the boundaries."
-Robbie Ball, Uncle Jacks Watches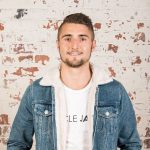 There's loads more tips and insights just like this that will help you build that beautiful business of yours into the empire it deserves to be. Hit the PLAY button above to listen now, or subscribe free to hear the full interview. You'll also find the full interview transcription below. If you have questions about entrepreneurs, starting a product business, launching a new product or service, then you'll get this answers in this interview, including:
What was Robbie like as a teenager?

What is Hype Marketing?

What is great about being an entrepreneur?

How do you successfully launch something?

Where did the idea for

Uncle Jacks Watches

come from?

Where did the idea for

Athletikan

sneakers come from?

How and why to use social influencers to sell?

How important is marketing in growing a brand?

And plenty more …
24 year old serial entrepreneur, Robbie Ball. A big thank-you to listeners Dan Kennedy and Daniel Izzo who independently brought Robbie to my attention. By the time Robbie finished school he'd already started a shoe business, and had had a crack at manufacturing compression sportswear to compete with global brand Skins! In first year uni he started a web design business that he sold after 3-years. Six years on he's the founder of Uncle Jacks Watches and sneaker brand Athletikan. He also is about to launch a third business in a couple of months. The guys a freak and has a wonderful respect for marketing …. Hype Marketing to be specific.

Here's what caught my attention from my chat with Robbie Ball of Uncle Jack's Watches:
Robbie uses an apps to capture all his ideas.

And you should, too. The simple Notes app on your smartphone is fine, but you can step it up to

Evernote

which lets you capture not just words, but photos, video and audio. Or you could go old school, and carry a journal around with you.

Robbie's comment around putting viral marketing in to perspective.

Whilst it would be great to create a blog post or video or podcast episode that gets shared by millions, it's also a solid outcome if your content is shared by hundreds. What's that saying "Shoot for the stars and you might just land on the moon!"

Put more effort into launching (or re-launching) parts of your business.

A launch is a great opportunity to create excitement and anticipation around what you've got to offer, so make the most of them. It could be for a new product line, a new service offering or even a new division of your business.
But the marketing gold doesn't stop there, in this episode you'll also discover:
Dave Jenyns and I reveal a simple way for you to create authority content.

And listener Thomas Gardener (from Alabama) wants to know how to get more customers for his massage business.
Resources mentioned:
Please support these businesses who make this show possible: American Express Business Explorer Credit Card … it's the credit card that ensures your business expenses reward you. Search Amex Business. Prospa … Australia's #1 online lender to small businesses. You can quickly apply online for loans up to $250,000, get a fast decision and in most cases receive the funding in under 24 hours. Visit Propsa.com/Timbo or call 1300 882 867, and tell 'em Timbo sent ya! DesignCrowd is the world's #1 custom design marketplace where, with access to 550,000 designers, you'll get the perfect design every time. Get $100 off your DesignCrowd brief here. If something in this episode of Australia's favourite marketing podcast peaked your interest, then let me know by leaving a comment below. This post was provided by marketing speaker Tim Reid who is the host of The Small Business Big Marketing Show, Australia's #1 marketing podcast, also heard on Virgin Airlines. Subscribe FREE on iTunes or Android.