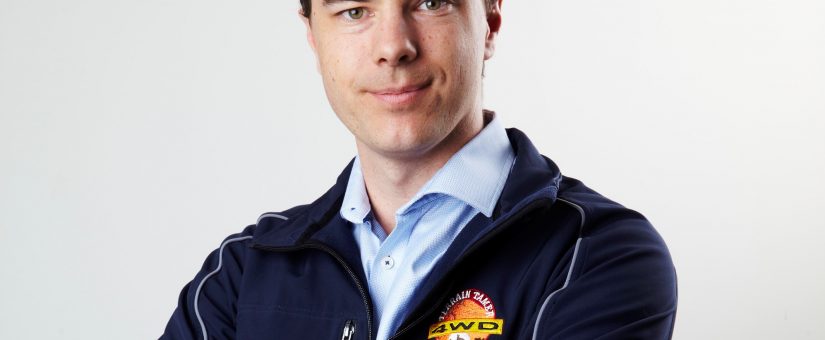 On February 7, 2018
brent hutchinson, marketing podcast, Marketing tips, SBBM, terrain tamer 4wd, tim reid, Using a spokesperson in marketing
Using a spokesperson in your marketing is a great idea if you don't want to be in front of the camera or behind the microphone (which BTW many business owners don't). In fact, this marketing strategy has worked so well for Terrain Tamer 4WD that they now have three spokespeople appearing in a series of very helpful videos aimed at helping their customers make a more informed purchase decision. Plus I'll give you good reason to ignore those spammy emails selling cheap SEO services. And listener James Rae shares with us a very personal story that has a very happy ending.
"I have a theory in our marketing which is 'It must not be vanilla'. So we can all sit back and not take a risk. Or we can stick our neck out and try something different … and get noticed as a result."
– Brent Hutchinson,
Terrain Tamer 4WD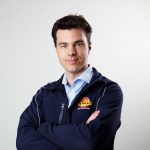 There's loads more tips and insights just like this that will help you build that beautiful business of yours into the empire it deserves to be. Hit the PLAY button above to listen now, or subscribe free to hear the full interview. You'll also find the full interview transcription below.
If you have questions about using a spokesperson in your business's marketing, then you'll get this answers in this interview, including:
What is a spokesperson?

Why should I use a spokesperson in my marketing?

How do I choose a spokesperson?

How much should I pay a spokesperson?

What if my spokesperson says something negative about my business?

What if my spokesperson gets into trouble?

And plenty more …
Brent Hutchinson is part of the 49 year-old family-owned business Terrain Tamer 4WD. It employs 135 staff, and recently opened their fourteenth brand in PNG. Brent originally appeared on this show way back in episode 70 where he was having great success producing DVDs for insertion in to a national 4WD magazine. Now he's back to share how using a spokesperson in their marketing has been a great decision on so many levels.
Here's a video fronted by Allan:
And here's a video fronted by Jillaroo Jess:

Here's what caught my attention from my chat with Terrain Tamer 4WD's Brent Hutchinson:
I love the line "Terrain Tamer Strong." It's so emotive.

"Don't be vanilla in your marketing." What a great philosophy. More business owners should adopt it. Now!

"Is your marketing strategy for the next 5 minutes or the next 5 years?" Too many business owners are thinking way too short term.

Avoid advertorial. "Tell, don't sell."

The handwritten letter to his stockists was a simple, genius move to get their attention, and show they genuinely care.

But the marketing gold doesn't stop there, in this episode you'll also discover:

Listener James Rae shares a very personal story with a very happy ending

Melbourne SEO Services Dave Jenyns and I will tell you how we feel about the mountain of spammy email offering cheap SEO solutions

Resources mentioned:

Please support these businesses who make this show possible:
American Express Business Explorer Credit Card … it's the credit card that ensures your business expenses reward you. Search Amex Business.
If something in this episode of Australia's favourite marketing podcast peaked your interest, then let me know by leaving a comment below.
This post was provided by marketing speaker Tim Reid who is the host of The Small Business Big Marketing Show, Australia's #1 marketing podcast, also heard on Virgin Airlines. Subscribe FREE on iTunes or Android.