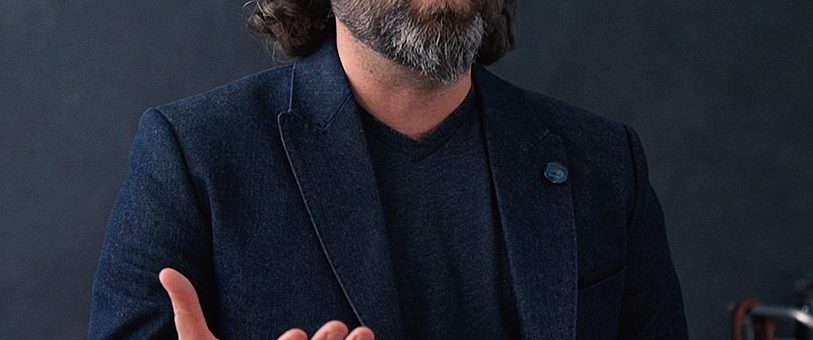 On May 9, 2018
416, clarke scott, Clarke Scott Education, Compassion in business, marketing podcast, Marketing tips, SBBM, tim reid
As business owners, we spend a lot of time honing our hard skills … productivity, cash flow management … marketing. But what about the softer skills – like empathy and compassion?  They're just as important, aren't they? Ex-Buddhist Monk and now small business owner Clarke Scott thinks so, and he's about to explain how we should use them to grow our precious businesses.
Clarke Scott Facebook Live Interview:
Ex-Buddhist Monk Clarke Scott, on why he left the Order and became an entrepreneur. For more thought-provoking interviews with successful business owners -> https://smallbusinessbigmarketing.com

Posted by Tim Reid on Monday, 23 April 2018
"If you can come at everything, not just in business but in your life, by trying to be of service to others, then you'll find things become a whole lot easier and more rewarding for all involved. "

– Clarke Scott
Clarke Scott Education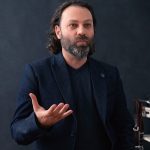 There's loads more tips and insights just like this that will help you build that beautiful business of yours into the empire it deserves to be. Hit the PLAY button above to listen now, or subscribe free to hear the full interview. You'll also find the full interview transcription below.
If you have questions about how and why to practice being more compassionate in your business then you'll get this answers in this interview with ex-Buddhist Monk Clarke Scott:
What is compassion and why is it important in business?

How can business owners be more compassionate?

Is being compassionate in business just about other people, or should it include ourselves as well?

Plus Clarke shares why he became a Buddhist Monk in the first place and what other learnings he's now taken in to running his own personal brand marketing agency

A little bit more about today's guest:
Throughout the 90s, Clarke lived and studied with Tibetan lamas both in Australia and India, whilst developing several software businesses as a means of supporting himself whilst living as a Buddhist monk.
His initial contact with Buddhism came in 1995 when studying music at the Victoria College of the Arts. Since then he's read, thought about, practiced, and lived by the principles found within the Buddhist world-view every day since.
Whilst Clarke no longer lives the monastic lifestyle, he is still very much a practising Buddhist, meditating daily, and with a strong belief that we cannot live our life well without creating something that has deep roots in how we view the world around us.
Now don't be fooled, this is not some wishy-washy spiritual chat. Instead, we explore the importance of being a compassionate and empathetic business owner … one who has a solid mindset for being in-service to others … and how that can have a hugely positive impact on our business.


Here's what caught my attention from my chat with Clarke Scott of Clarke Scott Education:
I love the whole hourly meditation idea. Set a timer on your computer or watch to beep on the hour, then just stop and focus on your breath for just 60-seconds.

I love the idea of stopping and reflecting on where others are at before you make a decision in your business. So often, in the heat of the moment, we can crack it at someone (or yourself) without giving any thought to how someone may be feeling or what they may be going through in their personal life.

Whilst we didn't talk much about personal branding, it is one of Clarke's core business offerings, and an area of marketing I'm quite passionate about … so I encourage you to look in to it a little more. You'll find some links in the Resources section below.

But the marketing gold doesn't stop there, in this episode you'll also discover:

What award The Small Business BIg Marketing Show won last Saturday night at the 2018 Australian Podcast Awards

Which two motivated listeners win in this week's Monster Prize Draw

Resources mentioned:
All the winners and action from the

2018 Australian Podcast Awards

Other interviews I've done on personal branding:

This week's winners of the

Monster Prize Draw

:

Please support these businesses who make this show possible:
Prospa … Australia's #1 online lender to small businesses. You can quickly apply online for loans up to $250,000, get a fast decision and in most cases receive the funding in under 24 hours. Visit Propsa.com/Timbo or call 1300 882 867, and tell 'em Timbo sent ya!
DesignCrowd is the world's #1 custom design marketplace where, with access to 550,000 designers, you'll get the perfect design every time. Get $100 off your DesignCrowd brief here.
If something in this episode of Australia's favourite marketing podcast peaked your interest, then let me know by leaving a comment below.
This post was provided by marketing speaker Tim Reid who is the host of The Small Business Big Marketing Show, Australia's #1 marketing podcast, also heard on Virgin Airlines. Subscribe FREE on iTunes or Android