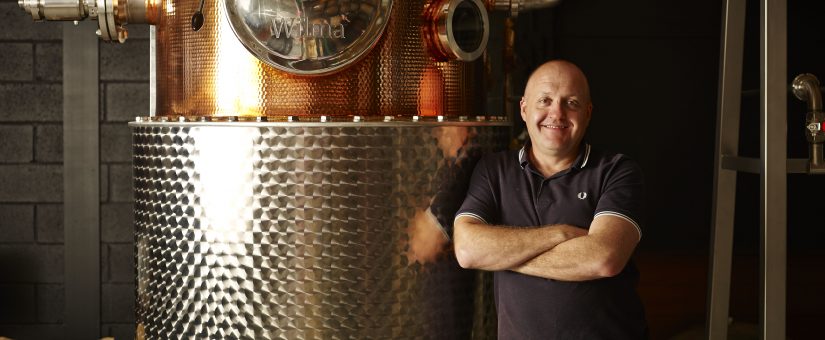 On November 16, 2017
Four Pillars, How to build a premium brand without spending a fortune, marketing podcast, SBBM, Stu McGregor, tim reid
Never miss another episode. Subscribe FREE on iTunes or Android.
Today we're joined by Stu Gregor, the co-founder of premium Gin brand Four Pillars who'll walk us through why he decided the world needed another Gin, and how he's managed to build it into a world class brand … and destination!
"Small business is courage first, and then it's perseverance. Even if you've got the courage to jump, that's great … but you've not even begun the journey yet. What it's all about is perseverance. The one word, when people ask me to describe small business and Four Pillar's rise is … relentless. Every day, you've got to be thinking about how you can do things better, things different."
– Stu Gregor
Four Pillars Gin
There's loads more tips and insights just like this that will help you build that beautiful business of yours into the empire it deserves to be. Hit the PLAY button or subscribe free to hear the full interview. You'll also find the full interview transcription below.
If you have questions about ???, then you'll get this answers in this interview:
How to build a premium brand
How to raise funds for your next idea
Why brand aesthetics are so important
How to nail Facebook as a marketing channel
How to build customer bases with the public, the trade and the media
Why and how to use social influencers
Why the Four Pillars distillery as a destination is critical to the brands success
How Stu became a social influencer for American Express
Stuart Gregor is the founder and creative director of Liquid Ideas – an award-winning public relations and communications business based in Sydney employing 30 full-time staff. He is also the co-founder of the premium Australian Gin brand Four Pillars.

Here's what caught my attention from my chat with Four Pillar's Stu Gregor:
Reach out to your top 100 influencers – I think the trick here is to alter your pitch each time, so that it speaks directly to them.
Hand out product wherever you go – if you believe in it, then why wouldn't you do it? And if you're a service provider, then come up with something that makes your offering tangible … like a book!
"Nail every leg of the journey." – This talks directly to the art and science of building a successful brand. Identify every touch point, every moment of truth when a customer comes into contact with your business, and ensure it's consistent, compelling and unique.
Stu's respect for beautiful design. If you want to see great visual branding in action, then seek out as much Four Pillar marketing collateral as you can – the bottle, the website, the distillery's interior design, recipe booklets, brochure work. It really is amazing.
But the marketing gold doesn't stop there, in this episode you'll also discover:
Please support these businesses who make this show possible:
Prospa is Australia's #1 online lender to small businesses. You can quickly apply online for loans up to $250,000, get a fast decision and in most cases receive the funding in under 24 hours. Call 1300 882 867.
And you gotta love it when your business expenses reward you! When you apply for an American Express Business Explorer Credit Card by November 30, and spend $3,000 in the first three months from the Card approval date, you'll receive a bonus one hundred thousand Membership Rewards Points.
If some thing in this episode of Australia's favourite marketing podcast peaked your interest, then let me know by leaving a comment below.
This post was provided by marketing speaker Tim Reid who is the host of The Small Business Big Marketing Show, Australia's #1 marketing podcast, also heard on Virgin Airlines. Subscribe FREE on iTunes or Android.