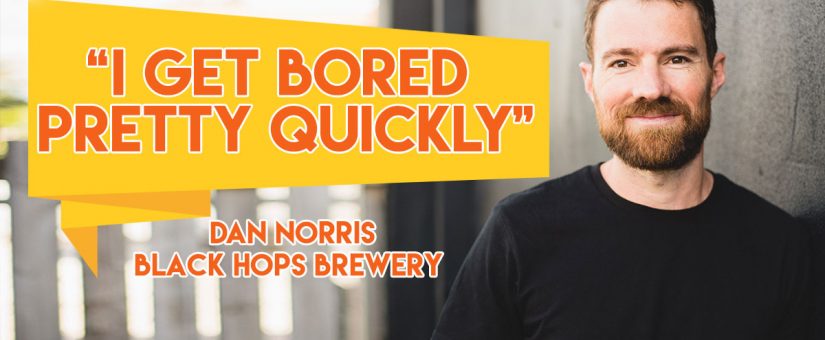 On October 25, 2017
3 Simple Steps To Getting Free Publicity For Your Business, 387, Crazy Dentist, How to create a happy business, marketing podcast, Paddi Lund, SBBM, tim reid
Never miss another episode. Subscribe FREE on iTunes or Android.
Dr Paddi Lund is the self-confessed "Crazy Dentist" from Queensland, Australia.  "Crazy" because he did so many outrageous things in his practice and because his success defies all conventional business paradigms.  He built a 'By Invitation Only' business that thrived despite the fact that he locked his front door, took down all his signs and removed his name from the phone book!
"My brain works differently to many people's, in that I often see a strange answer that other people don't see. My strange answer for this situation was to get happy. The insight I had was "I'm unhappy!" It sounds simple however many people don't come to that. They think "Oh, I'm working too hard, have too many responsibilities, the economic situation is bad, I'm in a difficult profession …" But what it boils down to is "I am unhappy."
– Paddi Lund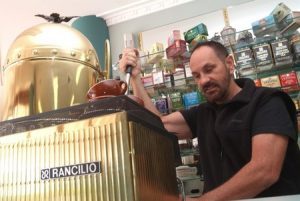 There's loads more tips and insights just like this that will help you build that beautiful business of yours into the empire it deserves to be. Hit the PLAY button or subscribe free to hear the full interview. You'll also find the full interview transcription below.
If you have questions about how to create a happy business then you'll get this answers in this interview:
Why Paddi walked away from his business when he could have sold it for a fortune
Why you should put aside time for introspection
What caused Paddi to hit rock bottom, and how he came back?
How small things affect our happiness
Seven standards for happiness in your business
How to make your customers feel special by allowing them to do things for you
Why his colleagues thought that Paddi's model was arrogant (and why he didn't care)
Why you shouldn't see your service as a piece of work (or price it that way)
What Paddi was really selling (hint: it wasn't a product or service)
Transaction vs Transformation in marketing what you do
Why you don't have to run the same type of business as everybody else
As a result of Paddi's unconventional business ways:
He worked only 22 hours a week yet makes 3 times more than the majority of his colleagues
His team loved him, and his customers were clamouring to buy his services
But more than that, Paddi loved coming to work and had a rich, fulfilling life as a result
All this from focussing on just one aspect of business: not marketing nor advertising, his products, services nor even profits … but HAPPINESS!!! Business Happiness, to be precise!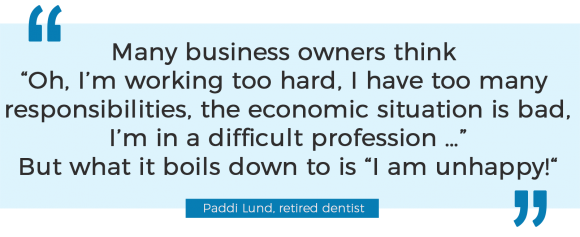 Here's what caught my attention from my chat with retired dentist Paddi Lund:
Put aside time for introspection and ask yourself the question
"What would make my business a happier place to be?"
Have the courage to implement a marketing idea that may seem crazy. On the surface, Padi taking down the signage and sacking a large portion of his client base seems whacky … but it worked!
I love the Dental Bun idea. How can you integrate smell into your business? It's by far the most underutilised of the five senses in marketing, so it lends itself to helping you create a strong point-of-difference.
But the marketing gold doesn't stop there, in this episode you'll also discover:
Other resources mentioned:
How to get earned media coverage
Please support these businesses who make this show possible:
DesignCrowd is the world's #1 custom design marketplace where, with access to 550,000 designers, you'll get the perfect design every time. Get $100 off at DesignCrowd.com/Timbo
And you gotta love it when your business expenses reward you! When you apply for an American Express Business Explorer Credit Card by November 30, and spend $3,000 in the first three months from the Card approval date, you'll receive a bonus one hundred thousand Membership Rewards Points. Search Amex Business to find out how. New American Express Card Members only. Terms and Conditions Apply. I always wanted to do that!
If some thing in this episode of Australia's favourite marketing podcast peaked your interest, then let me know by leaving a comment below.
This post was provided by marketing speaker Tim Reid who is the host of The Small Business Big Marketing Show, Australia's #1 marketing podcast, also heard on Virgin Airlines. Subscribe FREE on iTunes or Android.