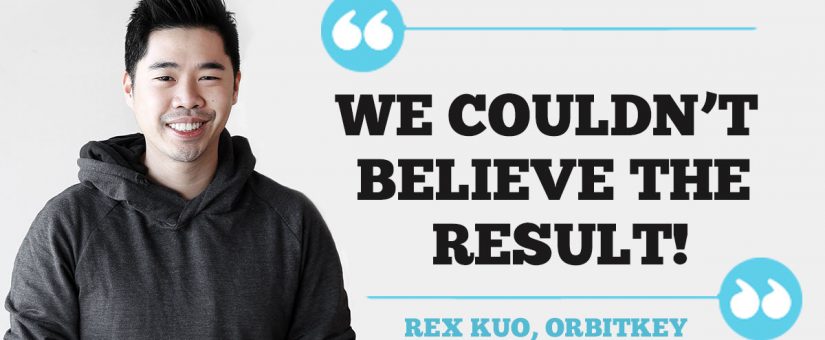 On October 10, 2017
How to have a successful crowdfunding campaign, marketing podcast, OrbitKey, Rex Kuo, SBBM, The importance of empathy in sales, tim reid
Never miss another episode. Subscribe FREE on iTunes or Android.
After launching three successful crowdfunding campaigns in which the target goals of a measly $30,000 were exceeded by 3,000%, OrbitKey inventor Rex Kuo has a checklist of 10 steps that will ensure your crowdfunding campaign is a success. His points include:
Have a great story
Have a compelling video
Market your campaign
"We had the Kickstarter app and on the first day it would go off every few seconds so there were a lot of high fives! Then quite quickly we had 5,000 backers that we had to make the product for … it became very real!"
– Rex Kuo, OrbitKey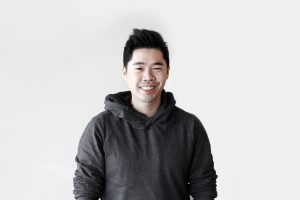 There's loads more tips and insights just like this that will help you build that beautiful business of yours into the empire it deserves to be. Hit the PLAY button or subscribe free to hear the full interview. You'll also find the full interview transcription below.
If you have questions about crowdfunding, then you'll get this answers in this interview:
How to have a successful crowdfunding campaign?
What are the components of a successful crowdfunding campaign?
How do you market your crowdfunding campaign?
Do I need to create a video and write copy for my crowdfunding campaign?
What's the best crowdfunding platform?
A little bit more about today's guest:
Rex Kuo graduated with a bachelor's degree in Pharmacy from Monash University and after a short stint working as a community pharmacist, he quickly realised his passion for business. Rex's entrepreneurial spirit lead him to pursue several small business ideas before co-founding Orbitkey. Under Rex's co- leadership, Orbitkey has grown into an internationally recognised brand and is available in over 25 countries globally. As Managing Director, Rex oversees the development of several areas of the company, with particular interests in sales, marketing and business development.
Here's what caught my attention from my chat with OrbitKey inventor and crowdfunding expert Rex Kuo:
A great product or service offering is your best marketing … hands down.




Despite having a great product, don't sit back and wait for success. Market. Market. Market.

Get out there. I loved the fact that Rex and Charles headed to trade shows in NYC and London. Many would see that as extravagant. I see it as smart. I hope they used their Amex! And as Rex mentioned, it only took one great partnership to be established and the junkets (I mean business trips!) paid for themselves.
But the marketing gold doesn't stop there, in this episode you'll also discover:
Other resources mentioned:
Please support these businesses who make this show possible:
DesignCrowd is the world's #1 custom design marketplace where, with access to 550,000 designers, you'll get the perfect design every time. Get $100 off at DesignCrowd.com/Timbo
And you gotta love it when your business expenses reward you! When you apply for an American Express Business Explorer Credit Card by November 30, and spend $3,000 in the first three months from the Card approval date, you'll receive a bonus one hundred thousand Membership Rewards Points. Search Amex Business to find out how. New American Express Card Members only. Terms and Conditions Apply. I always wanted to do that!
If some thing in this episode of Australia's favourite marketing podcast peaked your interest, then let me know by leaving a comment below.
This post was provided by marketing speaker Tim Reid who is the host of The Small Business Big Marketing Show, Australia's #1 marketing podcast, also heard on Virgin Airlines. Subscribe FREE on iTunes or Android.