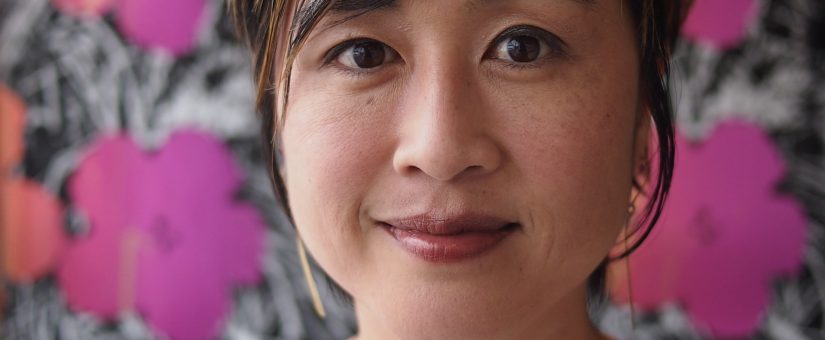 On December 12, 2017
395, Delivering Happiness, How to get guest posts for your business blog, How to motivate employees, Jenn Lim, marketing podcast, SBBM, tim reid, WHYGTL
Never miss another episode. Subscribe FREE on iTunes or Android.
Having interviewed hundreds of successful business owners, I can confidently say that knowing how to motivate employees is their #1 ongoing concern. If that's you, then you're going to love this chat with Jenn Lim of San Francisco-based agency Delivering Happiness. Jenn goes into great detail about how to attract and retain great staff, by sharing the five (tried and trusted) ways to deliver happiness in any business.
"Happier employees equal happier customers equal successful companies (and more meaningful lives). And there's 5 ways any business can deliver happiness. 1. Deliver happiness to your employees first. 2. Establish (or revisit) your company's purpose statement. 3. Establish (or revisit) your company's core values. 4. Building meaningful relationships and WOWs across your ecosystem. And 5. Give your employees more control."
– Jenn Lim
Delivering Happiness
There's loads more tips and insights just like this that will help you build that beautiful business of yours into the empire it deserves to be. Hit the PLAY button or subscribe free to hear the full interview. You'll also find the full interview transcription below.
If you have questions about how to motivate your staff then you'll get this answers in this interview:
What is the thinking behind delivering happiness?

How do I overcome the soft nature of the delivering happiness business model?

How do I attract and retain great staff?

How do I create WOW experiences for my clients?

How important is to have a purpose statement and set of core values?

Should I give my staff more control?
Jenn is the CEO and CHO (Chief Happiness Officer) of Delivering Happiness, a San Francisco-based agency she and Tony Hsieh (CEO of Zappos, the world's largest online shoe store) co-founded to inspire science-based happiness, passion and purpose in the workplace. Tony wrote the seminal book on this topic, called Delivering Happiness, which has sold literally millions and millions of copies worldwide.
The premise of delivering happiness is simple. Happier employees = happier customers = successful companies (and more meaningful lives). And she's got the science to prove it.
Jenn has been a consultant with Zappos from its start-up days in 2003 to the $2B business it is today. She created the Zappos Culture Book, an embodiment of how companies can use happiness as a business model to increase productivity and profitability … and now she's here to share her top 5 ways you can deliver happiness in your business.

Here's what caught my attention from my chat with Delivering Happiness's Jenn Lim:
Often the things that will have the greatest positive impact on your business, are not that complicated to implement. They require a level of courage to implement, but once you break through that barrier, the rest is easy.

I love the whole WOW thing. And the B.U.D. approach for delivering WOW experiences – either be the Best, the most Unique, or be Different. And remember, this applies to employees, suppliers, partners and even your customers!

Deliver happiness to your employees first. WOW! How counter intuitive is that. What about those precious customers? Like I said, delivering happiness takes courage. I suggest you find it.
But the marketing gold doesn't stop there, in this episode you'll also discover:

Other resources mentioned:
Please support these businesses who make this show possible:
American Express Business Explorer Credit Card … it's the credit card that ensures your business expenses reward you. Search Amex Business.
DesignCrowd is the world's #1 custom design marketplace where, with access to 550,000 designers, you'll get the perfect design every time. Get $100 off your DesignCrowd brief here.
If some thing in this episode of Australia's favourite marketing podcast peaked your interest, then let me know by leaving a comment below.
This post was provided by marketing speaker Tim Reid who is the host of The Small Business Big Marketing Show, Australia's #1 marketing podcast, also heard on Virgin Airlines. Subscribe FREE on iTunes or Android.