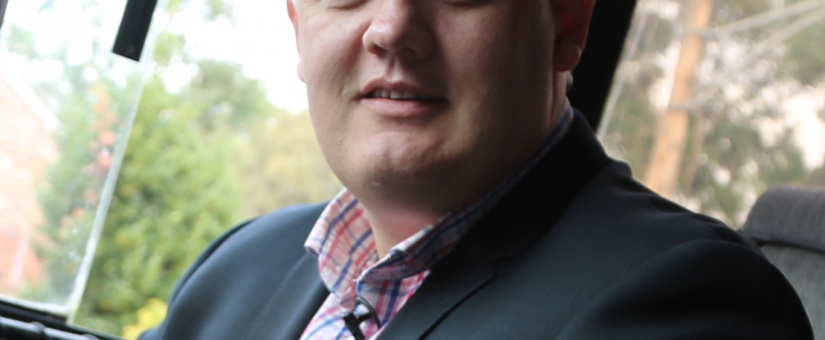 On June 6, 2018
420, marketing podcast, Marketing tips, simon rowe, sleepbus, smallbusinessbigmarketing, tim reid
Have you ever been so deeply touched by an idea, that you had no choice but to leave a comfortable existence behind, and pursue it … like nothing else mattered? Well, that's exactly what happened to sleepbus founder Simon Rowe … and whilst it's still early days, he's on a mission to ensure that people who are sleeping rough get a comfortable, safe night's sleep.
"Following 12 months of research including being homeless myself, the idea of sleepbus was developed. From that research, the issue that kept coming up was, not enough safe places to sleep while working on pathways out of homelessness. What was worse, was allowing people to fall deeper into the cycle of homelessness, rather than catching them early, keeping them safe and healthy until they got back on their feet."
-Simon Rowe,
sleepbus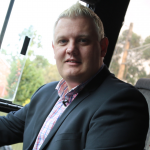 There's loads more insights just like this that will help you build that beautiful business of yours into the empire it deserves to be. Hit the PLAY button above to listen now, or subscribe free to hear the full interview. 
Here's just some of what we cover in this very candid interview:
The moment he decided to escape the corporate cubicle and start

SleepBus

How a traumatic life event at the age of 19 laid the foundation for doing what he does

Why he chose to be homeless himself in order to test his concept

How he got the first

SleepBus

to market

How he's getting

SleepBus

known in a marketplace of 600,000 Australian charities

And plenty more …
Simon Rowe Live Interview
@SleepBus founder Simon Rowe on how he's providing a safe and comfortable place for those sleeping rough to sleep.

Posted by Tim Reid on Sunday, 3 June 2018
A little more about today's guest, Simon Rowe of sleepbus:
Three years ago Simon Rowe left his cushy corporate job in a mahogany-clad corner office, to start sleepbus … a charity that produces fully decked out buses to provide safe, temporary, overnight accommodation to those sleeping rough on the streets. Today he has one fully operational sleepbus in Melbourne, and a vision to build 319 sleepbuses providing over two million safe sleeps per year all over Australia.
Here's what caught my attention from my chat with Simon Rowe from sleepbus:
I love how Simon so clearly articulates the problem he's solving in two simple words … Safe. Sleep. How clear are you on the problem you're solving for your precious tribe … If you think you've nailed it, then leave a comment below.

Simon is also crystal clear on why he does what he does. The fact that he was homeless way back when he was 19 years old is clearly his motivation for putting everything he has in to making sleepbus a success. How clear are you on why you do what you do?

I didn't love some of Simon's self-talk. Phrases like

"Homelessness isn't sexy"

may be true … but reinforcing them in his everyday speak may be damaging to his dream in the long run. What negative things are you innocently saying to yourself and others that may be damaging the way you market your precious business?

Simon's hunger for media coverage. He jumped at the chance for an interview. Then as he was leaving the studio (which was at radio station 3AW) I introduced him to another of the on-air hosts, he pitched his story, and secured another interview on a national radio show. So … what are you doing to secure some media attention, huh?
But the marketing gold doesn't stop there, in this episode:

Another motivated listener wins in this week's

Monster Prize Draw

Starting this week I play an advertising jingle from decades gone by – a little marketing reminiscing, if you will. Here's this week's Jingle of the Week …
Resources mentioned:
Please support American Express who make this show possible:
American Express Business Explorer Credit Card
Let your business expenses reward you. Every year.

If something in this episode of Australia's favourite marketing podcast peaked your interest, then let me know by leaving a comment below.
May your marketing be the best marketing.
This post was provided by marketing speaker Tim Reid who is the host of The Small Business Big Marketing Show, Australia's #1 marketing podcast, also heard on Virgin Airlines. Subscribe FREE on iTunes or Android