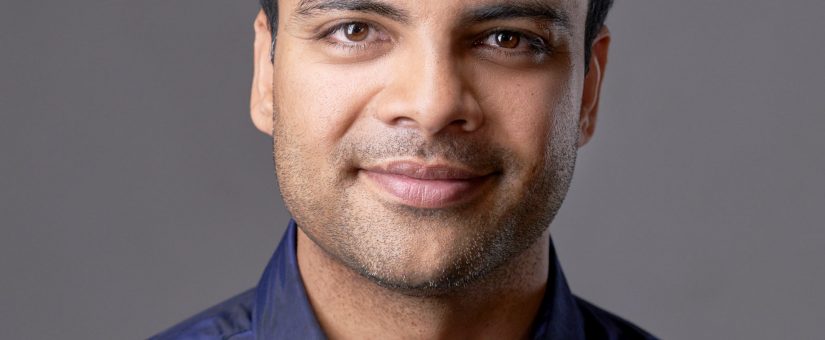 On December 26, 2017
397, business purpose, marketing podcasts, Marketing tips, Riz Syed, SBBM, tim reid, Zubias Threading
Never miss another episode. Subscribe FREE on iTunes or Android.
Zubia's Riz Syed has opened 30 brow threading bars across Perth in the past few years. And he attributes a huge part of his success to being crystal clear on his business's purpose. He's also incredibly passionate about offering a consistently shareable customer experience.
"I've got the drive and I've got the willpower; and I can see the end and the bigger picture straight away. I'm just not good at detail! Whereas my wife is brilliant at that. She's a fantastic organiser and lays beautiful plans. So together, we are unbeatable; and I knew that from the get-go."
-Riz Syed
Zubias Threading
There's loads more tips and insights just like this that will help you build that beautiful business of yours into the empire it deserves to be. Hit the PLAY button or subscribe free to hear the full interview. You'll also find the full interview transcription below.
If you have questions about how to get clear on your business's purpose, then you'll get this answers in this interview:
Why is having a purpose in my business so important?

How can I improve my business's customer service?

Why is knowing my why so important?

What is marketing?

Is it important to surround myself with great people?

How should I price my services?

And plenty more …
Riz and his wife founded Zubias Threading in 2008 to provide affordable and professional beauty treatments to help our Perth customers look and feel amazing. They've since grown to more than 30 locations in and around Perth and their team of lash & brow experts have shaped more than 10 million eyebrows and extended more than 900,000 eyelashes. Underpinning every one of those treatments is their expertise, passion and curiosity for innovative beauty salon techniques.

Here's what caught my attention from my chat with Riz Syed of Zubia's Brow Bars:
Have a crystal clear and genuine business purpose that you know will add value to your customers.

Focus on your people, by deeply understanding

why they work for you

. It will, of course, be different for each one, so spend the time understanding each staff member individually. If you want to learn more about how to create a happy team then listen to episode 396 with

Jenn Lim from

Delivering Happiness

.

Riz's pricing model of offering $250 unlimited threading for 6-months. I do love a clever pricing model. How could you apply that thinking in your business?
But the marketing gold doesn't stop there, in this episode you'll also discover:

Other resources mentioned:
Please support these businesses who make this show possible:
DesignCrowd is the world's #1 custom design marketplace where, with access to 550,000 designers, you'll get the perfect design every time. Get $100 off your DesignCrowd brief here.
Prospa is Australia's #1 online lender to small businesses. You can quickly apply online for loans up to $250,000, get a fast decision and in most cases receive the funding in under 24 hours. Call 1300 882 867.
If something in this episode of Australia's favourite marketing podcast peaked your interest, then let me know by leaving a comment below.
This post was provided by marketing speaker Tim Reid who is the host of The Small Business Big Marketing Show, Australia's #1 marketing podcast, also heard on Virgin Airlines. Subscribe FREE on iTunes or Android.