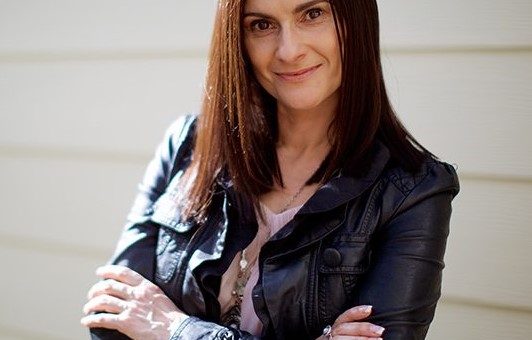 On February 28, 2018
How do I become an opinion leader in my industry, marketing podcast, Marketing tips, SBBM, sharon witt, tim reid
In episode 406 we'll catch up with Sharon Witt, school teacher turned prolific author, keynote speaker, media personality and mum to two beautiful teenagers. She's done an amazing job at carving out her own personal brand in order to become a true opinion leader in her industry. So much so that she now only spends two days a week in the classroom. Plus you'll discover the importance of a quality backlink for your website, and how to get them . Oh, and I giveaway more prizes to my precious listeners in the Monster Prize Draw.
"Feel the fear, and do it anyway. And that is what I live by. I get nervous. And yes, sometimes I make mistakes. But you know what? Life's short. If you've got an idea, a seedling inside you that says "You know what? I've got a book in me!", if you've got an area of expertise or something that you can give to other people of value, then do it!"
There's loads more tips and insights just like this that will help you build that beautiful business of yours into the empire it deserves to be. Hit the PLAY button above to listen now, or subscribe free to hear the full interview. You'll also find the full interview transcription below.
If you have questions about how to become an opinion leader in your industry, then you'll get this answers in this interview, including:
How to build a personal brand?

Is a website important for my personal brand?

How do I self-publish a book?

How do I get keynote speaking opportunities?

How do I create opportunities for media appearances?

And so much more …
Sharon Witt is a school teacher turned award winning author, keynote speaker and media personality. I met Sharon a few weeks ago when we were both guests on one of those panel discussions you hear on talk back radio. You know those ones where you talk crap for an hour – Are you a cat or dog person? Would you do online dating? That kind of thing!
Anyway, we quickly hit off, and the more Sharon told me her story, the more interested I became. The mother of two teenagers, Sharon's been a school teacher for the past 20+ years, and has a particular bent for helping teenagers and their parents navigate those mirky years. She's written 12 books on the subject, with her best-selling Teen Talk Series selling over 100,000 copies.
Her prolific writing and blogging has lead to a public speaking career, and Sharon is also the go-to person when the Media need an opinion on a teenage topic.

Here's what caught my attention from my chat with Sharon Witt:
What do you need to do to be regarded as an expert in your industry?

What's your hook? Eg. Awards won? Maybe you're #1 at something?

What's holding you back? What's stopping you from feeling the fear and doing it anyway?

But the marketing gold doesn't stop there, in this episode you'll also discover:
Dave Jenyns and I explain the power of a quality backlink in driving traffic to your website

I giveaway more prizes in the new Monster Prize Draw

Resources mentioned:

Please support exclusive sponsor Amex who make this show possible:
American Express Business Explorer Credit Card … it's the credit card that ensures your business expenses reward you. Search Amex Business.
If something in this episode of Australia's favourite marketing podcast peaked your interest, then let me know by leaving a comment below.
This post was provided by marketing speaker Tim Reid who is the host of The Small Business Big Marketing Show, Australia's #1 marketing podcast, also heard on Virgin Airlines. Subscribe FREE on iTunes or Android