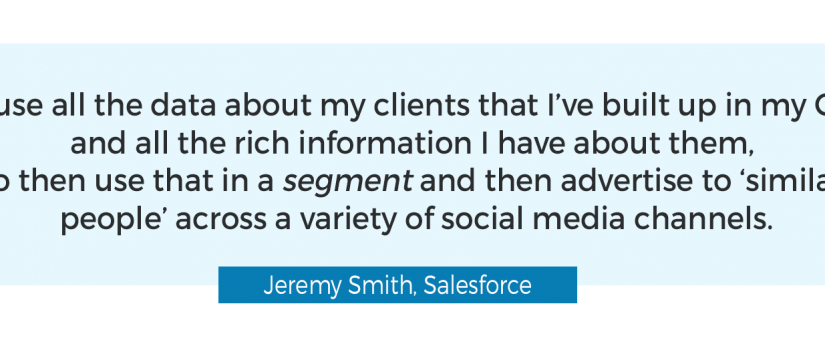 On March 8, 2018
407, damien lee, marketing podcast, Marketing tips, Mr. Lee's noodles, SBBM, tim reid
Want to know how to deal with adversity in business? London-based entrepreneur Damien Lee was given just weeks to live when he was diagnosed with cancer. He quickly decided that a diet of no nasties, raw food and chemo, as well as a determined mindset and spirit was the only way to get well. But all the time he craved one guilty pleasure – instant noodles! But because they are full of junk, he couldn't have them. So, in the face of a double adversity – cancer and no instant noodles – he vowed to revolutionise the market with a more healthy noodle. So he created Mr. Lee's Noodles, free from nasties and full of goodness. But the story doesn't end there, Damien has recently fought off a second cancer diagnosis and is back in the game.
"That one meeting set the tone for our whole Mr. Lee's Noodle business. I aimed everything at that meeting. Set the time lines and it sped up production. It made everything we were doing that much more focused."
– Damien Lee , Mr. Lee's Noodles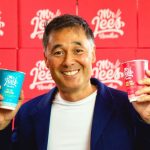 There's loads more tips and insights just like this that will help you build that beautiful business of yours into the empire it deserves to be. Hit the PLAY button above to listen now, or subscribe free to hear the full interview. You'll also find the full interview transcription below.
If you have questions about how to overcome adversity in business, then you'll get that answered in this episode plus plenty of other business and marketing related questions:
What's important to Damien now that he's beat cancer?

What's the best mindset when the chips are down?

How did Mr. Lee's Noodles go from idea to reality?

How do you build a brand full of personality?

How did Damien get such big contracts so early on in the brand's lifecycle?

How is Damien getting distribution for his noodles?

Why is Mr. lee's Noodles entering and winning so many awards?

What's with the Ambassador strategy?

And plenty more …

Here's the email from Adam Longhurst suggesting I interview Damien:
Hey Timbo,
I think my lifelong friend Damien Lee would make a great guest on your show.
In 2014, Damien was diagnosed with late stage 4 Non Hodgkin's Lymphoma (NHL) and only given weeks to live. He is still alive! He then wanted to cleanse his life from eating crap but is a lover of instant noodles. So, he created Mr Lee's Noodles.
The marketing of this business has been extraordinary. Damien is an Aussie but has lived in the UK for the past 25 years. We met when we were 10. Mr Lees are winning all sorts of awards and I thought of your show immediately as I think he would make a great podcast.
After having battled with NHL, he was diagnosed late last year with Throat Cancer. This was another primary cancer and it is extremely rare for anyone to make it through 2 primaries in the lifetime.
I am looking after their Australasian operations as we are now making these noodles in Melbourne!!
So, please have a look at the videos and website and if you are interested, let's make a time to get together. Thanks Timbo.


Here's what caught my attention from my chat with Damien Lee of Mr. Lee's Noodles:
Adversity

is what you make it.

Build your profile through awards:

Naivety – look outside your industry


But the marketing gold doesn't stop there, in this episode you'll also discover:

Melbourne SEO Services Dave Jenyns and I talk multiple traffic sources

And I give away more prizes in the SBBM Monster Prize Draw

Resources mentioned:

Please support these businesses who make this show possible:
American Express Business Explorer Credit Card … it's the credit card that ensures your business expenses reward you. Search Amex Business.
If something in this episode of Australia's favourite marketing podcast peaked your interest, then let me know by leaving a comment below.
This post was provided by marketing speaker Tim Reid who is the host of The Small Business Big Marketing Show, Australia's #1 marketing podcast, also heard on Virgin Airlines. Subscribe FREE on iTunes or Android