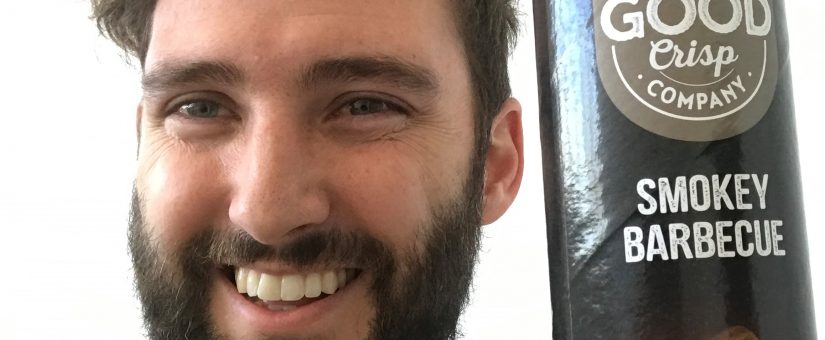 On February 22, 2018
405, marketing podcast, Marketing tips, matthew parry, SBBM, the good crisp company, tim reid
In episode 405, Matthew Parry is a 32 year old entrepreneur living in Adelaide who has founded a brand called The Good Crisp Company that is taking on Pringles around the world. And already has had some big wins in its first year of manufacture. Plus you'll discover why and how to claim your Google My Business page. Plus I'll give away some prizes to some motivated small business owners.
"There are multi-billion dollar brands that are built on the premise of creating good-for-you products. Whole Foods itself is a multi-billion dollar supermarket where all they sell is in the better-for-you category. There's a whole industry and huge demand built on that very premise. It's a huge opportunity!"
Matthew Parry,
The Good Crisp Company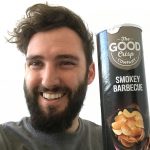 There's loads more tips and insights just like this that will help you build that beautiful business of yours into the empire it deserves to be. Hit the PLAY button above to listen now, or subscribe free to hear the full interview. You'll also find the full interview transcription below.
If you have questions about how to launch a brand up against a massive competitive brand then you'll get this answers in this interview, including:
Why would anyone try to compete against a brand with a huge marketing budget?

Where do you start when taking on a big brand?

What's the most effective marketing you can do when taking on a big brand?

How do you launch into the US market?

How do you get stocked in Whole Foods?

How do you get a catering contract with a major airline?

And so much more …
Matthew Parry is a part-owner of ABC Sales & Marketing, a 30-year old Aussie business that imports, distributes and manufactures products for sale in Australian supermarkets. Mathew caught my attention with an email explaining that he was in the early throes of taking on Pringles around the world with a brand he's manufacturing called The Good Crisp Company. It's basically a chip that looks like a Pringle, comes in a Pringle-like tube, but contains no nasties! And how's this for success … Just one year in and they've replaced Pringles on all Virgin Australia and Tiger flights nationally. Plus, its stocked in 2,000 supermarkets across the America, and is in the top 10 fastest growing brands in Whole Foods stores. In fact, The Good Crisp Company is on track to do $5 million in sales in its first full year! In Matt's own words he says "We have a tiger by the tail, and are trying desperately to hold on for the ride!"


Here's what caught my attention from my chat with Matthew Parry of The Good Crisp Company:

I love how Matt visits trades shows looking for trends … but most importantly, questioning what he didn't see and turning that in to a product.

I love Matt's mindset around taking on the big guys – I think he said something like "Be everything they're not!" Fast to market, responsive to customer feedback, open to new ways of doing things.

I loved Matt's questioning of "How many conventional products are yet to be created in their natural form?"

But the marketing gold doesn't stop there, in this episode you'll also discover:

Dave Jenyns explains how to claim your free

Google My Business

page

I've locked in the details for the

SBBM Deep Dive Mastermind

And there's plenty of prizes to be given away in my Monster Prize Draw

Resources mentioned:

Please support these businesses who make this show possible:

American Express Business Explorer Credit Card … it's the credit card that ensures your business expenses reward you. Search Amex Business.

If something in this episode of Australia's favourite marketing podcast peaked your interest, then let me know by leaving a comment below.
This post was provided by marketing speaker Tim Reid who is the host of The Small Business Big Marketing Show, Australia's #1 marketing podcast, also heard on Virgin Airlines. Subscribe FREE on iTunes or Android