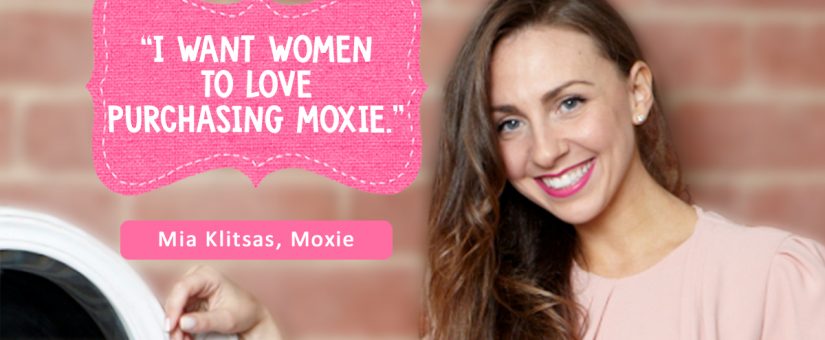 On April 18, 2018
413, Grudge purchase, marketing podcast, Marketing tips, Mia Klitsas, SBBM, tim reid
Imagine selling a product that half the world needs. Once they start buying it, they can't stop, but have to keep on buying it … for decades. It's taxed unncessarily. You can't outright advertise it. And the market is dominated by global brands. How's that for a business and marketing challenge?! It's a challenge that today's guest, Mia Klitsas, of feminine hygiene brand Moxie has to take on every day. Join me as she explains exactly how she's done it, and the wins and losses she's had along the way. Plus I reward a couple more listeners who share their marketing insights in the Monster Prize Draw.

Mia Klitsas Facebook Live Interview
Interviewing Mia Klitsas, the founder of a tampon subscription business called Moxie, for The Small Business Big Marketing Show. #BehindTheScenes #ecommerce

Posted by Tim Reid on Tuesday, 27 March 2018
"We've learned how to compete on brand – it's the one thing that, if done right, can't easily be replicated or taken away from you."
– Mia Klitsas,
Moxie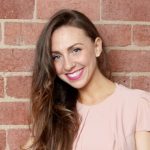 There's loads more tips and insights just like this that will help you build that beautiful business of yours into the empire it deserves to be. Hit the PLAY button above to listen now, or subscribe free to hear the full interview. You'll also find the full interview transcription below.
If you have questions about how to build a strong brand in a crowded marketplace then you'll get your answers in this interview, plus Mia and I discuss many other business and marketing related topics:
Where'd the idea from Moxie come from?

How'd you get it to market?

Why the name

Moxie

?

Does she lobby government over the

Tampon Tax

?

How did she secure distribution in Australia's largest supermarket and pharmacy chains?

What has she noticed about the change in consumer buying habits over the years?

What's the most effective marketing Moxie does?

Why did she launch a subscription model?
Mia is a Melbourne based entrepreneur with a passion for social entrepreneurship and women's rights. Her Moxie brand of women's personal care products can be found at Woolworths, Coles, Priceline and Chemist Warehouse. And in an Australian first, Mia recently launched the cheekily named Moxie Box Club, a fully customisable online subscription service for women's personal care products. What Mia has achieved is no mean feat given just how dominated the women's personal care category is by huge global brands with extremely deep pockets.

Here's what caught my attention from my chat with Moxie's Mia Klitsas:
I love how Mia said she's a big fan of failure. As she said, when confronted with it, you should ask yourself "What's the worst thing that could happen?"

I couldn't agree more with hyer view that we should all work harder at injecting massive amounts of personality in to your marketing messages. If you want to see how this is done then check out the video at the bottom of Moxie.com.au – it's hilarious.

I'm impressed that Mia is so active responding to her tribe on social media. I think the big lesson here is that business owners should get more involved at the coal face with their customers.

But the marketing gold doesn't stop there, in this episode you'll also discover:

Two more lucky listeners share what marketing is working for them, and in return I give them a prize or two

Resources mentioned:

Please support American Express who make this show possible:
American Express Business Explorer Credit Card … it's the credit card that ensures your business expenses reward you. Search Amex Business.

If something in this episode of Australia's favourite marketing podcast peaked your interest, then let me know by leaving a comment below.
This post was provided by marketing speaker Tim Reid who is the host of The Small Business Big Marketing Show, Australia's #1 marketing podcast, also heard on Virgin Airlines. Subscribe FREE on iTunes or Android