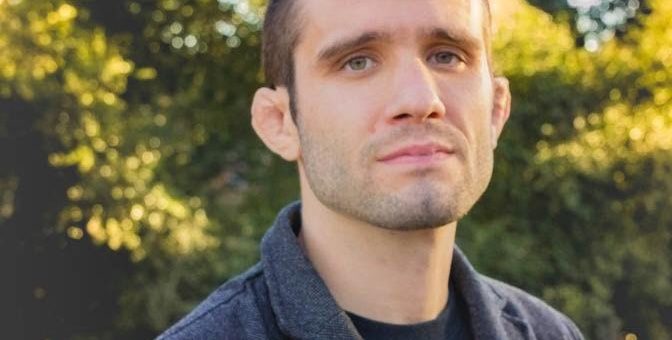 On April 12, 2018
412, Dan Fagella, marketing podcast, Marketing tips, SBBM, Tech emergence, tim reid
Dan Faggella attributes a large part of the seven-figure sales price he recently achieved for his business to a clever email marketing strategy he learnt by studying how Sports Illustrated go about it. In today's episode, Dan walks us through exactly how he used email marketing to nurture a huge list and a successful business. Plus we catch up with Tom O'Toole, Australia's craziest baker, give away more prizes to some clever listeners and announce some big news direct from the Australian Podcast Awards.
"I wanted to grow my business as fast as I could. I wanted to get it to the point that someone would want to pay a lot for it. I knew email marketing was my weapon of choice, so I looked around to see who was doing it extremely well. Who was making a billion dollars from it in annual revenue. And Sports Illustrated was first to mind!"
-Dan Faggella,
Tech Emergence
There's loads more tips and insights just like this that will help you build that beautiful business of yours into the empire it deserves to be. Hit the PLAY button above to listen now, or subscribe free to hear the full interview.
If you have questions about how to do email marketing successfully, then you'll get the answers in this interview, including:
The rules for writing an autoresponder email series

The 3 key ingredients of any automated email campaign

How to borrow winning email marketing from the biggest player in your industry

How to write a weekly newsletter that gets you sales

And how to get into the habit of writing weekly emails even if you're not a writer
Dan first appeared way back in episode 160, when he was a martial arts champion who'd sold his gym to focus on building an online training business for up and coming martial artists. Well, he built that business to the point where it was generating $2M annually, then recently sold it for seven figures, attributing a large part of that successful sale to his email marketing strategies.

Here's what caught my attention from my chat with Tech Emergence's Dan Faggella:
I love how Dan looked to

Sports Illustrated

for inspiration. Given they were already nailing their email marketing, why try and reinvent the wheel. So, for your current marketing challenge, choose a big brand that's doing it well and copy them!

I also love Dan's approach to the first email you send in your autoresponder series – keep your headline fairly 'vanilla' to avoid scaring people off (after all, they're just getting to know you), make it educational, provide solid social proof of any claims and a strong call to action, and a compelling reason to open the next email.

And I love how Dan reached out to me for a second interview in order to share his learnings. He had nothing to sell. He just wanted to pay it forward and make a difference. So much so that he's even created a fantastic blog post detailing exactly how he used the Sports Illustrated email marketing model.

But the marketing gold doesn't stop there, in this episode you'll also discover:

Big news re the Australian Podcast Awards

Two more lucky listeners share what marketing is working for them, and in return I give them a prize or two

More prizes have been added for you to win in the Monster Prize Draw

Australia's craziest baker, and past guest, Tom O'Toole updates us on his 20 km/h trip across Australia in a Model A Ford as he raises money fo0r cancer research

Resources mentioned:

Please support these businesses who make this show possible:
American Express Business Explorer Credit Card … it's the credit card that ensures your business expenses reward you. Search Amex Business.
If something in this episode of Australia's favourite marketing podcast peaked your interest, then let me know by leaving a comment below.
This post was provided by marketing speaker Tim Reid who is the host of The Small Business Big Marketing Show, Australia's #1 marketing podcast, also heard on Virgin Airlines. Subscribe FREE on iTunes or Android