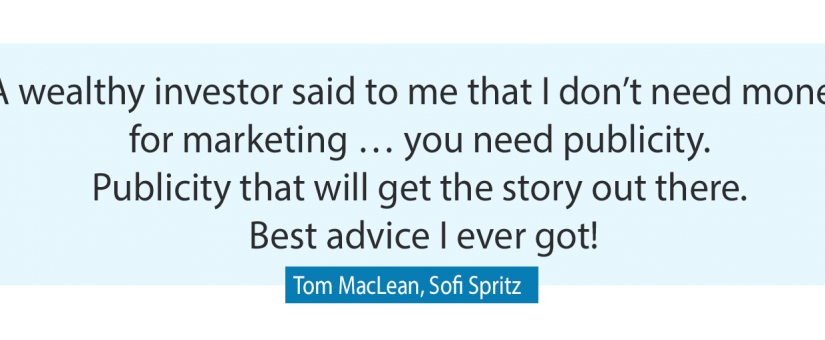 On February 14, 2018
marketing podcast, Marketing tips, SBBM, sofi spritz, tim reid, Tom Maclean
Want to know how to launch a product on a tight marketing budget? Sofi Spritz was dreamed up by Tom Maclean as he worked in the corporate world as a fund manager. His dream of creating a refreshing alcoholic beverage finally came true in 2014 when he decided to jump ship and divert all his attention in to bringing it to market. Four years later, thanks to some clever publicity on Shark Tank and through crowdfunding campaigns, Tom's budgeted to deliver one million servings in 2018. Plus I launch the Small Business Big Marketing Monster Prize Draw. And I show you how to create the right content to attract the right customers. Big show, huh?!
"Off the back of a reward-based crowdfunding campaign, we got proof of concept, generated us a load of awareness and on the back of that we generated a trial with Dan Murphy's which gave us more scale, and enabled us to test our packaging! "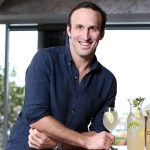 -Tom Maclean,
Sofi Spritz
There's loads more tips and insights around launching a product on a tight marketing budget that will help you build that beautiful business of yours into the empire it deserves to be. Hit the PLAY button above to listen now, or subscribe free to hear the full interview. You'll also find the full interview transcription below.
If you have questions about creating and launching a product from scratch then you'll get this answers in this interview, including:
How to launch your product on a tight marketing budget?

How to generate ideas for products?

How to name a product?

How to create a strong visual brand?

How to attract experts on to you marketing team?

Why Shark Tank and crowdfunding are great ways to get free publicity?

How to get big distribution contracts?

And plenty more ….
Tom Maclean, who up until 4 years ago was working' for the man in Funds Management. He finally escaped his corporate cubicle in 2014, launching the Sofi Spritz … a fancy alcoholic beverage. Four years later, with two crowdfunding campaigns and a Shark Tank appearance under his belt, and four full-time staff, Sofi Spritz is stocked in all the biggest bottle shops in the country, it's on-tap at over 100 venues, and Tom expects to serve up over one million serves this year!

Here's what caught my attention from my chat with  Sofi Cocktails' Tom MacLean:
Outsource to the experts.

"You don't need dollars. You need publicity." -> Shark Tank / Crowdfunding campaigns. Check out a past episode with

Sam Elam from Media Manoeuvres

who explains exactly how to get some free publicity.

Tom's description of his ideal customer … "Wise woman of the world, with a rich Italian heritage …"
But the marketing gold doesn't stop there, in this episode you'll also discover:

I launch the Small Business Big Marketing Monster Prize Draw … and announce our first winner

Melbourne SEO Services Dave Jenyns and I show you how to make the

right type

of content to attract the

right type

of customers

Resources mentioned:

Please support these businesses who make this show possible:
American Express Business Explorer Credit Card … it's the credit card that ensures your business expenses reward you. Search Amex Business.
If something in this episode of Australia's favourite marketing podcast peaked your interest, then let me know by leaving a comment below.
This post was provided by marketing speaker Tim Reid who is the host of The Small Business Big Marketing Show, Australia's #1 marketing podcast, also heard on Virgin Airlines. Subscribe FREE on iTunes or Android.