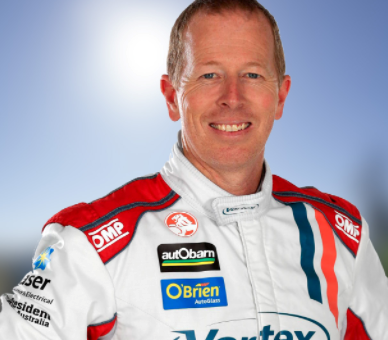 On March 14, 2018
408. steve richards, marketing podcast, Marketing tips, SBBM, tim reid
Steve Richards is Australian motor racing royalty with four Bathurst titles under his belt. He's also a small business owner who came perilously close to becoming a fast food franchisee, before he and his wife realised that there was much stronger business calling for them both. So join me as Steve shares his journey from being an employee for other people's racing teams, to starting his own small business in Steve Richards Motorsports. Plus in episode 408 of your favourite marketing podcast, I reveal a simple hack for helping Google love your website, and two more lucky winners are announced in the Monster Prize Draw.

"It's just like anything … you're just out there looking for opportunities,  and if you're willing to scratch around and work hard, then you will find them."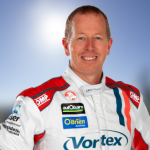 -Steve Richards,
Steve Richards Motorsports
Steve Richards shares loads more tips and insights just like this that will help you build that beautiful business of yours into the empire it deserves to be. Here's just some of what I asked him:
Your Dad won Bathurst seven times. What was the biggest lesson you learnt from him that's helped in business?

In 2010, you came within hours of buying a KFC franchise.  What was the appeal? And why did you pull out?

How do you turn your skill for driving ridiculously fast in to a business?

What differentiates you from other drivers who have tried to do that?

How has being a celebrity helped you in business?

What skills have you carried across from top-level racing in to running a business?

What's the worst accident you've ever had? How did you regain your confidence?

You've worked for a lot of big brands – Ford, Holden, Laser Plumbing & Electrical – what have you learnt from them?

What's the secret to endurance racing?

How do you market

Steve Richards Motorsports

?
Hit the PLAY button above to listen now, or subscribe free to hear the full interview.
Watch the interview on Facebook Live
A little bit about today's guest
Steve Richards is a racing car legend turned small business owner. Now I don't use the word legend lightly, but this guy is – he's won the Bathurst 1000 four times, and his Dad Jim Richards won it a whopping seven times! All up, Steve has had 57 podium finishes. Basically, if you're an Aussie and not even in to motor racing, Steve's face will be familiar to you.
I first met Steve way back on episode 318 when I was invited to a corporate race day by long time listener and owner of Laser Plumbing & Electrical, Steve Kiel … during that episode I explored whether race car sponsorship was worthwhile … and a part of that exploration was a hot lap in Steve's racing Porsche!
Steve's business story is fascinating how he went from being an employee of other people's race teams to now having his own in Steve Richards Motorsport, in which he found himself being a Jack of all trades – truck driver, manager, marketer and even race car driver!
One aspect I found particularly interesting was the fact that he and his wife Angela were just minutes away from signing a contract to become a KFC franchisee before realising their true business calling.


Here's what caught my attention from my chat with Steve Richards of Steve Richards Motorsports:
Find time for ideas

– read more books, listen to more podcasts, attend workshops and events – well done to the nine iof you who've joined my

Deep Dive Mastermind

.

Always be on the lookout for opportunities to be more efficient.

A few months back, I did a complete audit of how I put an episode of this show together, and I saved myself at least 90-minutes each week. Plus I've captured all the steps in SystemHub.com

Be a Connector.

This may or may not be in your nature, but give it a go anyway. It feels so good to connect two people who you know can benefit from knowing each other.

But the marketing gold doesn't stop there, in episode 408 you'll also discover:
Melbourne SEO Services Dave Jenyns reveals a little known hack that will ensure Google loves your website

And I give away more prizes in the SBBM Monster Prize Draw, to two inspiring listeners who share something they've actioned from listening to this show and how it's impacted their business

Oh, and I announce a new prize worth $2,500!

Resources mentioned:

Please support these businesses who make this show possible:
DesignCrowd is the world's #1 custom design marketplace where, with access to 550,000 designers, you'll get the perfect design every time. Get $100 off your DesignCrowd brief here.

American Express Business Explorer Credit Card … it's the credit card that ensures your business expenses reward you. Search Amex Business.
If something in this episode of Australia's favourite marketing podcast peaked your interest, then let me know by leaving a comment below.
This post was provided by marketing speaker Tim Reid who is the host of The Small Business Big Marketing Show, Australia's #1 marketing podcast, also heard on Virgin Airlines. Subscribe FREE on iTunes or Android